In response to ongoing questions about Covid, Covid vaccines and boosters, we would like to share some updated recommendations. These recommendations are based on actual data gleaned from peer-reviewed journals, as opposed to the ongoing barrage of conflicting misinformation that continues to cause confusion.
If you have not yet done so, it is not too late to get the Covid vaccine. Your odds of contracting Covid as an unvaccinated individual are 5.5 times higher than vaccinated individuals.
If you have decided against getting the vaccine, please take extra precautions to protect yourself from the virus at least until the pandemic ends and be especially careful about spreading it to others.
Even if you are fully vaccinated, you are still at some risk (albeit low risk) of getting seriously ill from Covid.
If you have symptoms or signs suggestive of a viral infection, get tested for Covid. Home testing is now readily available.
There is no such thing as a "perfect" or flawless Covid test. If your symptoms are suggestive and the initial test is negative, go for a PCR test at one of the urgent care centers.
If you test positive for Covid, please contact us. You may be eligible for monoclonal antibodies. We can help facilitate that process, which results in a marked decrease in your risk of serious illness and hospitalization. This is true whether or not you are vaccinated.
Recently published data has made it increasingly clear that the Covid booster vaccine is a good idea for anyone over age 18. While the greatest benefit is seen in people over 65 years old and people with any form of immune-compromising illness, we now know that: a) The booster is safe. b) The booster is effective at increasing antibody levels and decreasing illness in the general population.
We still do not have an oral medication that treats or prevents Covid but the data on the new oral Pfizer medication looks promising. As a reminder, antibiotics, vitamins, anti-malarials (hydroxychloroquine) and ivermectin have not been shown to cure or prevent Covid. In particular, placebo-controlled trials testing ivermectin found that it had no impact on outcomes and caused intolerable side effects in approximately 15% of patients.
As always, your feedback is appreciated. As we head into the holiday season, we wish each of you a safe, happy and healthy holiday. We encourage you to exercise a little caution and to be smart but have fun. All the best from your crew at Lynch Primary Care!!!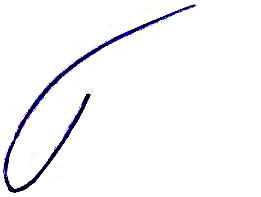 J. KEVIN LYNCH, M.D., F.A.C.P.